5 Things to Know if You Are Injured By an Impaired Driver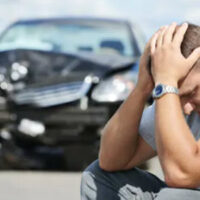 Nobody gets behind the wheel of their car or truck with the expectation that they could be seriously injured in a collision involving a drunk or intoxicated driver. Yet drunk driving happens relatively often in Georgia, and Marietta residents can sustain debilitating and fatal injuries if they are struck by an intoxicated driver.
Cobb County has one of the highest rates of DUIs and administrative license suspensions for drunk driving in the state. Indeed, according to the Georgia Department of Driver Services, Cobb County had a total of 1,288 first-time DUIs in 2018, a total of 174 DUI second offenses, and 20 DUI third or subsequent offenses. In total, 1,482 people were cited for DUIs in Cobb County in 2018, and the U.S. Centers for Disease Control and Prevention (CDC) suggests that the overall number of people who are convicted of DUIs represent only a small portion of the total number of people who actually drive after drinking too much alcohol or consuming drugs.
If you or someone you love got hurt in a collision caused by an impaired driver, you should know the following five things about seeking compensation.
DUI Conviction is Not Necessary for You to Seek Compensation from the At-Fault Driver
Although it can be helpful in your civil case to show that the impaired driver was convicted of a DUI, a conviction is not necessary for you to win a drunk driving civil lawsuit.
You Can Seek Compensation from a Driver Who Was Not Drunk But Was Intoxicated Due to Drug Use

It is important to know that impaired driving crashes are caused by more than just alcohol consumption. When a motorist consumes drugs or other intoxicating substances, that person can be held accountable for an impaired or intoxicated driving collision. 
If You Are Seeking Compensation from a Drugged Driver, You Do Not Need to Prove That the Drugs Were Illegal

Many drugged driving accidents in Georgia occur because a driver got behind the wheel of a car after taking a prescription medication that specifically contained a warning about driving while using the drug. To be sure, drugged driving accidents often involve motorists who are taking medications legally but are disregarding the risks and warnings associated with the use of such medications. For example, if a person is taking a prescription medication and that drug warns the user against driving after taking it, that driver can be held accountable if she decides to drive anyway and causes a crash.
You Could Be Eligible to File a Wrongful Death Claim if You Lost a Loved One in a Drunk Driving Crash

If you lost a loved one in a drunk driving crash, you could be able to file a wrongful death lawsuit instead of a personal injury claim. 
Families of Drunk Driving Victims Could Be Eligible for Compensation Through a Georgia Crime Victims Compensation Program

If you lost a loved one in an impaired driving accident in or around Marietta, in addition to seeking compensation by filing a civil lawsuit against the at-fault party, you could be eligible for compensation through the DUI Memorial Sign Program through the Georgia Crime Victims Compensation Program. This victim compensation program allows family members of certain parties killed in drunk driving accidents to request the placement of a memorial sign if the at-fault driver was charged with DUI vehicular homicide. While compensation in general often involves monetary compensation, victims and their families can be eligible for other types of symbolic compensation, as well.
Contact a Marietta Impaired Driving Attorney 
Were you injured by a drunk driver, or did you lose a loved one in an impaired driving crash? You could be eligible to seek compensation, and an experienced Marietta drunk driving accident lawyer can help. Contact The Strickland Firm for more information.
Resource:
crimevictimscomp.ga.gov/our-programs/dui-memorial-sign/
https://www.thestricklandfirm.com/suing-a-drunk-driver-in-civil-court/