Home
>
Blog
>
Car Accidents
>
Do's And Do Not's When Dealing With The Insurance Company After An Accident
Do's And Do Not's When Dealing With The Insurance Company After An Accident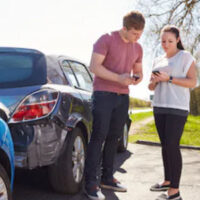 After a car accident, one of the first things you will do is report the crash to the insurance company. You will likely have to deal with another driver's insurer if they acted negligently and caused the crash, and you may even have to report the accident to your own insurer. Regardless of whether you are speaking to your own insurance company or someone else's, it is important to know what to do, and what not to do, so you obtain the fair settlement you deserve.
Do Remain Calm
Car accidents are very stressful. You may be angry, upset, and dealing with many emotions. This is natural, but it is critical that you remain calm when speaking to the insurance company. You will need to give them important information and facts about the accident and you need to be able to do so in a calm manner.
Do Not Provide Details of Your Injuries
You should tell the insurance company that you were injured, but do not go into detail. Say that you are receiving treatment for them and that you will provide documentation shortly. If you provide too much information about your injuries, it may limit the settlement you receive from the insurer because you did not know the full extent of injury.
Do Document Conversations
Any time you speak with anyone at the insurance company, you must document who you spoke to and what was said. Your own memories may fade over time, or the insurer may argue that they did not make certain statements in the past. Having your own notes that you can refer to will be a big help.
Do Not Agree to a Recorded Statement
You should never allow the insurance company to record any statement you make. They only do this so they can use your own words against you. If they ask for a recorded statement, simply say that you cannot agree to it.
Do Ask for Next Steps
Insurance companies will try many tactics to try and reduce or deny your claim. They may even place the blame on you if they delay your claim, saying you did not take the necessary action. Always make sure you ask the insurance company what you should do next. This will ensure that you are following proper procedure, and hold the insurer accountable for processing your claim quickly.
Do Not Assume Fault
For many people, it is natural to assume they were at fault for an accident. Even if you know someone else caused the crash, you may be tempted to apologize that the accident happened at all. This is a mistake. The insurance company will use it as an admission of guilt so they can deny your claim.
Do Call a Car Accident Lawyer in Marietta
At The Strickland Firm, our Marietta car accident lawyer can negotiate with the insurance company on your behalf to ensure your claim is protected at all times. If you have been hurt, call us now at 1-844-GAJUSTICE or contact us online to schedule a free consultation.