Preparing For A Deposition In Your Car Accident Claim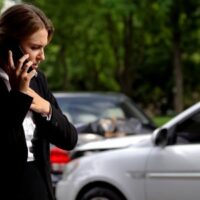 Depositions are not required in every car accident case, but sometimes they are. Attending a deposition can be intimidating, particularly for those who have never been to one before and do not know what to expect. Below, our Marietta car accident lawyer outlines the most important things you need to know when preparing for a deposition.
Know what a Deposition Is
A deposition is a sworn testimony that is recorded outside of the courtroom. Depositions are formal proceedings. You will be sworn in and take an oath to tell the truth. Anything you will say becomes part of the official record and can be used in court, either for or against you. Depositions are serious proceedings, but they are not the same thing as a trial. Neither a judge or jury will be present and you will not have a final decision on your case by the end of the deposition.
Know the Questions You will be Asked
During the deposition, your own lawyer and the attorney for the other side will have the opportunity to ask you questions. It is crucial that you understand what these questions will entail, and how you should answer them. Knowing the types of questions that will be asked goes a long way in helping you feel more confident and ready for the deposition. Your lawyer will prepare you by telling you the questions you can expect, and how to answer them.
Answer the Question and Nothing Else
Depositions are very nerve-racking for many people and it is natural for some to become too talkative. Do not volunteer any information during any deposition. Take a few seconds after a question is asked to make sure you fully understand it. Then make sure you only answer that question and that you do not give any unnecessary information.
Stick to the Facts
You likely want to give as much information as you can, but you should only provide information you know to be factual. There is a very good chance someone will ask you a question and you will not know the answer. There is nothing wrong with admitting this if it is the truth. Never speculate or guess as to how the accident happened, the severity of your injuries, or any other aspect of the case. If it turns out that you are wrong, the other side may accuse of lying. Additionally, you could also say something that will otherwise hurt your case, even if it is inaccurate information.
Work with a Car Accident Lawyer in Marietta
Depositions are formal proceedings, and anything you say can be used against you. At The Strickland Firm, our Marietta car accident lawyer will make sure you are fully prepared throughout every step of your case so your claim is protected. Our skilled attorney will negotiate with the other side to settle your case quickly, but has the trial experience necessary if you have to go to court. Call us now at 1-844-GAJUSTICE or reach out to us online to schedule a free consultation.
Sources:
law.cornell.edu/wex/deposition
law.justia.com/codes/georgia/2010/title-16/chapter-10/article-2/16-10-20