Why You Should Report Every Car Crash To Police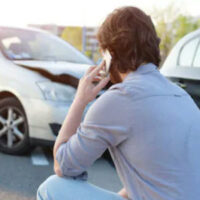 After a car accident, there are many things you should do. One of the most important steps to take is to call the police and make sure a police report is filed. People sometimes fail to call the police for a number of different reasons. In some instances, people are simply not aware of the law. Other times, they may not think the accident was serious enough to warrant a police report. However, there are many good reasons why you should always report car accidents to the police.
When are You Required to Report Car Accidents to the Police?
Under Georgia law, you are required to report certain accidents to the police. These include when:
The accident resulted in injuries
The accident resulted in a fatality
The accident caused property damage valued at $500 or more
According to the above requirements, the majority of car accidents in the state should be reported to the police.
What Happens if You Do Not Report a Car Accident?
If you do not report a car accident, you may face serious consequences. If the accident met any of the above requirements for reporting car accidents, you could even face criminal charges.
The other drivers involved in the accident may accuse you of leaving the scene of an accident, or a hit-and-run. This may not be what happened, but it will essentially be your word against theirs and you may have to go to court to defend your case. If you are convicted of a hit-and-run, you will face up to 12 months in jail, a fine ranging between $300 and $1,000, and your driver's license will be suspended. If someone was injured or killed during the crash, you may even face felony charges, which come with much harsher penalties for those convicted.
Even if you are not criminally charged, you may still face civil liability, even if the accident was not your fault. The other party may file a lawsuit against you and if you left the scene, this fact will be used against you.
It is Important to Report Even Minor Crashes
You may be involved in a fender bender that did not appear to result in injury or significant property damage. You should still report these accidents that seem fairly minor to police.
It is not uncommon for car accident injuries to take a number of days before they start to show symptoms. For example, someone may sustain a concussion and not know it until several days after the crash. Additionally, it does not take a lot of property damage to constitute the $500 minimum under Georgia law. When these factors are part of your case, the other side may still argue that you fled the scene of an accident without reporting it to police. Phoning the police will ensure that you are protected, regardless of the outcomes of the accident.
Our Car Accident Lawyers in Marietta will Protect Your Rights
At The Strickland Firm, our Marietta car accident lawyers can advise you of the most important steps to take after a crash and will ensure your rights are protected at all times. Call us today at 1-844-GAJUSTICE or contact us online to schedule a free case evaluation and to learn more about how we can help.