Do I Need to Worry About the Statute of Limitations If I Am Filing an Insurance Claim?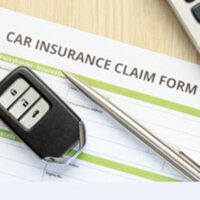 When you are involved in a car accident in Georgia, regardless of the severity of the crash, your first step will likely be to file an auto insurance claim. As you may already know, Georgia is a fault state when it comes to auto insurance law. Accordingly, you will likely have the option of filing a first-party claim with your own insurance company or filing a third-party claim with the at-fault driver's insurance company. Yet you might have heard something about the statute of limitations or a strict timeline for filing a claim. What does this mean, and does it apply to an auto insurance claim? We want to tell you more about the timeline for auto accident cases in and around Marietta, and to clarify why you should be thinking about the statute of limitations for a car accident lawsuit.
You Must Report the Accident to Your Insurer Quickly 
There is not a statute of limitations, exactly, when it comes to reporting the motor vehicle collision to your auto insurer. However, regardless of whether you are planning to file a first-party claim or a third-party claim, you will need to report the accident to your own insurance company within a particular amount of time. You should look carefully at your insurance policy, which likely requires you to report the accident to your insurer immediately, or as soon as possible or practicable after the accident. If you do not report the accident to your insurer in a timely manner, you could put your insurance claim at risk.
Yet this timetable is not the statute of limitations. The language that gets used to discuss car accident cases can be confusing. Both auto insurance claims and car accident lawsuits may be referred to as "claims." While both an auto insurance claim and a civil lawsuit can be described as claims, this language can make the process confusing for an accident victim who does not have any specialized knowledge of the auto insurance industry or of personal injury law. To be clear, there is no specific state-wide statute of limitations for filing an auto insurance claim, but you will need to report the accident to your own insurance company usually as quickly as possible, and your policy may have other timetable requirements.
Time Limit for Filing a Car Accident Lawsuit
If you think you will not need to file a car accident lawsuit, should you even be thinking about the statute of limitations? In short the answer is yes. While you might think you have a straightforward case that will result in a full and reasonable payout from the auto insurance claim you have filed, this is not always the case. You ultimately may need to file a personal injury lawsuit in order to obtain the compensation to which you are entitled. Accordingly, you need to keep track of the time limit established by the statute of limitations during your auto insurance claims process.
Georgia's statute of limitations for most car accident lawsuits is two years. In other words, you will have two years from the date of the collision to file a lawsuit. Insurance claims can move slowly, and you might lose track of the time. You absolutely need to file your lawsuit within this two-year time window if you want to remain eligible for financial compensation.
Learn More from a Georgia Car Accident Lawyer 
Do you have questions about your auto accident claim, or do you need assistance with the claims process? An experienced Marietta auto accident lawyer is here to help. Contact The Strickland Firm to learn more about the services we provide to injured plaintiffs in Georgia.
Resource:
oci.ga.gov/ConsumerService/AutoInsurance.aspx
https://www.thestricklandfirm.com/common-car-accident-injuries/