FAQs About Commercial Truck Accidents In Marietta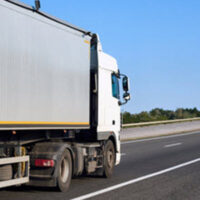 All auto accidents on the road are stressful and confusing, but those that involve commercial trucks are even more complex. Truck accidents cause some of the most serious injuries and as injured individuals try to recover, they often have many questions. How can they recover compensation to help pay their medical bills, and how did the accident happen? These are just two of the most frequently asked questions about commercial truck accidents in Marietta. The answer to them and others are below.
How Common are Commercial Truck Accidents?
Commercial truck accidents happen much more often than they should and when they do, innocent people become hurt. According to the National Highway Traffic Safety Administration (NHTSA), large truck accidents caused 151,000 people to become injured in 2018 alone.
Do I Have a Valid Truck Accident Claim?
Many people can recover compensation after a truck accident, but that is not always the case. To file a claim for damages, you must prove that another person acted negligently and that their actions caused the accident. You must also prove that you sustained injuries as a result of the negligence. If you can prove these elements of your claim, you can recover compensation.
What Caused the Truck Accident?
Truck accidents happen in an instant and it is not always easy to determine the cause. A Marietta truck accident lawyer can conduct a full investigation to determine how your crash occurred. Some of the most common causes of commercial truck accidents are as follows:
Distracted driving
Speeding
Impaired driving
Improper maintenance of the truck or its equipment
Improperly loaded cargo
Negligent hiring or training practices
Drowsy driving
The sooner an investigation into the accident starts, the easier it is to determine the cause.
Who is Liable for a Truck Accident?
Determining the cause of the truck accident will help establish who was liable for the accident. Unlike car crashes, there are many potentially liable parties after a truck accident and many of them are not even at the scene of the accident. Liable parties after a car accident may include:
Truck drivers
Truck owners
Truck companies
Manufacturers
Freight loaders
Truck shippers
Maintenance and repair companies
Other drivers
Many times, more than one party is liable for a truck accident. A lawyer will identify all negligent parties and hold them liable for paying damages.
Will I Have to Go to Court?
Many people are hesitant to file a truck accident claim because they fear the thought of going to court. The majority of truck accident cases settle out of court during negotiations with your lawyer and the insurance companies involved. However, you should still always work with a lawyer that has trial experience in the event that the insurers refuse to make a fair offer.
Should I Work with a Truck Accident Lawyer in Marietta?
Having a Marietta truck accident lawyer by your side is always important after an auto accident, but it is especially important after a collision involving a truck. At The Strickland Firm, our experienced attorneys are dedicated to fighting for the rights of accident victims and we want to put our experience to work for you. Call us today at 1-844-GAJUSTICE or contact us online to schedule a free case evaluation.
Resource:
crashstats.nhtsa.dot.gov/Api/Public/ViewPublication/812891