Four Common Defenses In Truck Accident Cases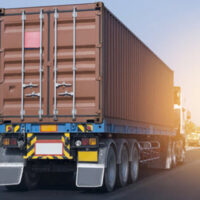 If you have been hurt in a truck accident, you are likely trying to determine the best path for moving forward. This is not an easy thing to do as you try to recover from the severe physical and emotional pain and suffering a truck accident will cause. Fortunately, the law provides a way for you to file a personal injury lawsuit and recover the compensation you deserve for your losses.
When filing a personal injury claim, it is important to prepare for the defenses the other party will use against you. Truck drivers, trucking companies, and other negligent parties will use these defenses to shield themselves from liability and to avoid paying damages. Below, our Marietta car accident lawyer explains the most common defenses used in truck accident cases.
Comparative Negligence
A defense that is very commonly used by truck drivers and trucking drivers is that you contributed to the accident. Under the comparative negligence law in Georgia, if you were more than 50 percent at fault for the crash, you are barred from receiving any compensation at all. Even if it is found that you contributed to the crash, but you were less than 50 percent at fault, you can still recover damages for your losses. Unfortunately, the amount you receive will likely not be enough to fully cover the cost of your injuries.
A Third Party was Liable
Another very common strategy for trucking companies is for them to shift blame to a third party. This is most likely to occur after a crash that involved multiple vehicles. If they are successful, the third party they shift blame to may not be able to pay you the full amount of damages you need and deserve. A lawyer will know how to identify a trucking company was at fault and hold them accountable.
Detours
Sometimes, trucking companies will blame their own drivers for causing a crash, and still try to shield themselves from any liability. They do this by claiming that the truck driver was not "on the clock" at the time of the crash. They may state that the trucker was doing personal errands, or took a detour not approved by the trucking company. Again, if they are successful with this claim, you may be able to recover compensation from the trucker, but it will be far less than what you could have received from the trucking company.
No One is Liable
Trucking companies even sometimes argue that no one was liable for the crash due to the circumstances of the case. For example, the company may argue that poor weather conditions made it impossible to drive safely. Even when factors such as weather or debris on the road contributed to your crash, truck drivers and others are still expected to know how to drive safely. When they do not, it means they can also still be held liable for paying damages.
Our Personal Injury Lawyer in Marietta Can Hold Trucking Companies Liable
Trucking companies will use many defenses when you file an accident claim against them. At The Strickland Firm, our Marietta personal injury lawyer knows how to fight back against those defenses so you obtain the full damages you deserve. Call us today at 1-844-GAJUSTICE or fill out our online form to schedule a free consultation and to learn more about your legal options.