What Evidence Do You Need After A Truck Accident?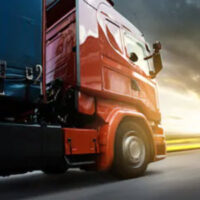 The aftermath of a truck accident is far more complicated than after a car crash. There is the potential for multiple liable parties, and the injuries are typically far more severe. Much more evidence is also available after a collision involving a truck, due to the safety regulations imposed on the trucking company and truck driver. Following a truck accident, the first 30 to 60 days are crucial for collecting this important evidence. Our Marietta truck accident lawyer outlines what evidence this entails, and can help you collect it.
Send an Evidence Preservation Letter Right Away
People are often surprised at how quickly important evidence goes missing after a truck accident. To prevent this from happening, which could greatly hurt your case, it is critical that you speak to a lawyer that can draft an evidence preservation letter. Within this document, an attorney will demand that the trucking company preserve important evidence, which may including the following:
The daily log the truck driver is required to maintain under 49 CFR Part 395.8 of the Federal Motor Carrier Safety Administration (FMCSA) regulations
The daily inspection reports the truck driver involved is required to maintain under 49 CFR Part 396.11 and 396.13 of the FMCSA regulations
Records for the dispatch of the trailer, tractor, and driver involved including driver call-in logs and telephone records
Toll receipts, fuel receipts, meal receipts, and motel/hotel receipts that show how long the driver was on duty
Records pertaining to the maintenance of the trailer and tractor involved
Ownership or lease documents for the tractor or trailer
Shipping invoices, bills of lading, waybill, manifests, delivery schedules, and routing slips
Trucking companies, freight forwarders, brokers, and others all have a legal obligation to maintain these records for a certain period of time. Still, it is important to work with an attorney that can draft the letter for you so there is documentation that you have requested it.
Event Data Recorders and Electronic Control Modules
Documentation is very important after a truck accident case, but there is other crucial evidence, as well. This includes the event data recorder (EDR) and the electronic control module (ECM). These devices are often referred to as the "black boxes" of a truck and they contain very important information.
Both an EDR and ECM will provide critical information about the truck before and during the accident. For example, these black boxes can show whether a truck's brake systems were deployed, the speed of the truck at the time of the crash, and where the truck had been in the hours and moments leading up to the crash. The evidence preservation letter should also ask for these devices to be preserved.
Our Truck Accident Lawyers in Marietta Can Collect Evidence for You
Evidence is crucial in any truck accident case, but the days following a crash is not the time for you to collect it. At The Strickland Firm, our Marietta truck accident lawyers will take the necessary steps to ensure you have this evidence for your case, so you collect the maximum damages you deserve. Call us today at 1-844-GAJUSTICE or contact us online to schedule a free consultation.