Four Reasons You Need A Car Accident Lawyer After A Crash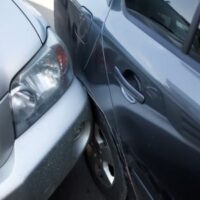 After being injured in a car accident or worse, losing someone you love, you may know that you can file a claim against the negligent party for damages. These damages can help you recover all of your losses, such as medical expenses, pain and suffering, and more. You are not required to work with a Marietta car accident lawyer when filing your claim, and you may be tempted not to. However, this is a mistake. Below are the top four reasons you should always work with a lawyer when filing a claim.
Insurers are Handling an Increase in Claims
Despite the fact that fewer people were on the roads during the height of the pandemic in 2020, the number of fatal car accidents has increased significantly. Researchers believe that because there were fewer people traveling, those who did felt safer on the roads and therefore, engaged in unsafe behavior. Accidents caused by speeding increased by 11 percent, while rollover collisions increased by nine percent.
With the increase of accident claims, insurance companies are now paying out a lot of compensation, and becoming more reluctant to pay out on even more claims. A lawyer will know how to hold insurers accountable for paying the full damages you need.
An Accurate Value of Your Claim
You may not realize right away the full damages you are entitled to. You may know that you have medical bills, but you may not realize you can also pursue damages for transportation to and from your doctors' appointments. You may also know that you are in pain, but may not be aware of pain and suffering damages, or how to calculate them. A lawyer will accurately assess all of your losses and include them in your claim so you do not have to pay out of your own pocket.
Collection of Evidence
You need strong evidence to substantiate your claim, but the time to collect it is not when you are trying to recover from serious injuries. A lawyer will conduct a full investigation to determine what caused the crash, and collect evidence to prove your case. This will help you obtain the full settlement you deserve.
Reduce Your Stress
The time after a car accident is stressful enough. You are likely in a great deal of pain, you may be unable to go to work, and you may no longer be able to enjoy the things you once did. You do not need the added stress of filing a car accident claim.  A lawyer will handle every element of your claim so all you have to do is focus on getting better.
Our Car Accident Lawyer in Marietta Can Help with Your Case
If you have been hurt or have lost someone in a crash, our Marietta car accident lawyer at The Strickland Firm can help with your claim. We have helped many clients successfully pursue the compensation they need, and we want to help you, too. Call us today at 1-844-GAJUSTICE or contact us online to schedule a free case review and to learn more about your legal options.
Resource:
nhtsa.gov/press-releases/2020-fatality-data-show-increased-traffic-fatalities-during-pandemic