Things To Know About Uninsured Motorist Coverage In Marietta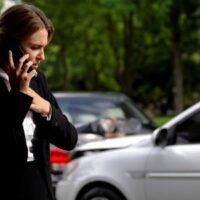 After being involved in a car accident, you may take relief in knowing that you can file a claim with the negligent driver's insurance company. That is, after all, the purpose of insurance. Unfortunately, not all drivers in Marietta feel as though they can afford the monthly premiums of auto insurance and so even though it is against the law, they do not purchase a policy.
Uninsured motorist (UM) coverage can help with this problem, but these policies are not as straightforward as they seem. Below, our Marietta car accident lawyer explains the most important things to know about this type of insurance.
Minimum Insurance Requirements in Georgia
As throughout the rest of the state, all drivers in Marietta are required to carry a certain minimum amount of auto insurance. The minimum auto insurance limits are as follows:
Bodily injury and liability per person: $25,000
Bodily injury and liability per accident: $50,000
Property damage liability per accident: $25,000
Under Georgia law, drivers are not required to purchase UM auto insurance, but insurance providers must make it available to those that want to purchase this additional protection.
The Two Types of UM Coverage in Georgia
In Georgia, there are two types of UM coverage available. These policies are known as "reduced by" and "add-on," and the type you choose will have a significant impact on the protection available after a crash.
Add-on coverage, as its name implies, will add to the limits of any liability insurance the negligent driver has available. On the other hand, reduced-by coverage is reduced by the amount of liability coverage available.
For example, if you purchased $100,000 in add-on UM coverage, you can recover $125,000 in total coverage. If you had purchased reduced-by coverage, the insurance available is reduced by the amount of liability coverage available. So, if you had purchased $100,000 in UM coverage and the driver had $25,000 in liability, you would only be able to recover $75,000 in coverage.
Additionally, if you have multiple vehicles and the insurance policies that cover them all include UM coverage, you can also stack these policies in certain situations. For example, you and your spouse may both have your own vehicles that are covered by $25,000 UM coverage. If you are involved in an accident with a negligent and uninsured driver, you can potentially stack these policies to recover up to $50,000.
Our Car Accident Lawyer in Marietta Can Negotiate with Insurers
If you have been in a serious car accident, the last thing you want to do is negotiate with the insurance companies on your own. At The Strickland Firm, our Marietta car accident lawyer will determine what coverage is available, and negotiate with the insurer for the full and fair settlement you deserve. Call us today at 1-844-GAJUSTICE or fill out our online form to schedule a free case evaluation and to learn more about how we can help with your case.
Resource:
oci.georgia.gov/insurance-resources/auto