4 Questions To Ask A Car Accident Lawyer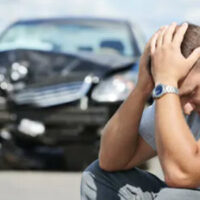 Studies have shown that when working with a car accident lawyer after a crash, accident victims can recover up to three times the amount of compensation they would when filing a claim on their own. Most Marietta car accident lawyers will first offer a free consultation so they can review your case. During this consultation, you should come prepared with a list of questions to ensure the lawyer you meet with is right for you. Below, our attorney lists the four most important questions to ask during your meeting.
Do I Have a Strong Case?
During your consultation, a lawyer will listen to your description of the crash and identify the most important factors that will affect your claim. These typically include identifying the negligent party, whether damages are documented, and the link between the accident and the injury. After considering these factors, the lawyer will then advise on the strength of your case and any potential issues you may face.
What Damages Can I Claim?
The financial compensation you can recover through a personal injury claim is legally known as damages. You can obtain damages for any loss you sustained during the accident, which may include:
Medical expenses, including hospital bills, transportation to doctor's appointments, and prescription medication
Lost income, including loss of earning capacity if you cannot return to the same line of work in the future
Pain and suffering
Mental distress
Loss of comfort, love, and companionship
Loss of enjoyment of life
Permanent disability or disfigurement
While rare, punitive damages are also sometimes awarded. These damages are meant to punish the negligent party for gross negligence or recklessness.
Have You Handled Cases Like Mine Before?
Your case may have unique circumstances and factors and you must ensure your lawyer has the necessary experience with them. For example, if your car accident was caused by improper road design or conditions, you may have a claim against the government. These cases are drastically different from other car accident claims. You will want to ensure your lawyer knows the different timelines associated with these claims, and the unique steps you must take.
What are the Next Steps I Should Take?
Meeting with an attorney during a free consultation is an important first step, but there may be others you will have to take in your case, as well. Sometimes, your lawyer will send a demand letter to the insurance company right away, while other times, an investigation may have to be conducted. You may also require additional medical treatment. A lawyer can advise you on the necessary steps that are essential for your case.
Call Our Car Accident Lawyer in Marietta for a Free Consultation
If you have been hurt in a crash, our Marietta car accident lawyer can answer the many questions you will have afterwards. At The Strickland Firm, we are dedicated to helping accident victims claim the compensation they need, and we want to put our experience to work for you, too. Call us today at 1-844-GAJUSTICE or contact us online to request a free consultation with one of our skilled attorneys.