Motor Vehicle Accidents And Post-Traumatic Stress Disorder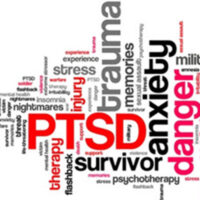 While many people may first think of military service or the death of a loved one when they consider post-traumatic stress disorder (PTSD), it has also been linked to motor vehicle accidents. According to the National Institute of Mental Health, 39.2 percent of people who survive car accidents suffer from PTSD afterwards. Consider that three million people are injured in auto crashes every year, that means nearly 300,000 people suffer from PTSD after a collision every year.
If you were hurt in an accident caused by another person's negligence and you are now suffering from PTSD, you may be able to recover damages for emotional distress. To do this, you will have to prove your case, which is incredibly difficult. A Marietta personal injury lawyer can advise on your case and collect the important evidence to ensure you receive maximum compensation.
Symptoms of PTSD
No two cases of people suffering from PTSD are unique and symptoms can vary greatly. Still, there are some symptoms that are quite common among accident survivors. These include:
Becoming quick to anger or feel irritation
Reliving the accident through nightmares
Having trouble sleeping or focusing
Avoiding places or activities that remind a person about the accident, such as driving
Difficulty recalling certain details about the accident
Difficulty feeling any positive emotions
If you have been in a car accident and are experiencing any of the above symptoms, it is important to see a doctor right away, and to speak to a lawyer about claiming the damages you deserve.
PTSD Requires Medical Treatment
If you have developed PTSD after a car accident, you likely also sustained physical injuries. It is easy to focus on your physical injuries, but it is crucial that you also seek treatment for your mental health, as well. Almost half of the people who suffer from PTSD and do not seek treatment for the condition will experience ongoing symptoms for six months or more.
Your overall health is the most important priority after a crash. You may not think there is treatment available for PTSD, but that is not true. Antidepressants and other anti-anxiety medications have helped many PTSD sufferers, as has psychotherapy and cognitive behavioral therapy. These treatments can help you overcome your PTSD, so you can move forward with your life.
Treatment for PTSD is not only important to help you get better, but it is also important to any car accident claim you may file. Seeking treatment will also ensure there is a record of your mental injuries, which is important evidence that can help you recover full damages.
Our Car Accident Lawyer in Marietta Can Help You Prove PTSD
You are entitled to damages for the losses you incurred as a result of PTSD, but these cases are some of the most challenging to prove. At The Strickland Firm, our Marietta car accident lawyer knows how to prove this serious injury so you obtain the maximum compensation you deserve. Call us today at 1-844-GAJUSTICE or contact us online to schedule a free consultation.
Resource:
journals.lww.com/jonmd/Abstract/1995/08000/Psychiatric_Morbidity_Associated_with_Motor.1.aspx