What To Do After A Rental Car Accident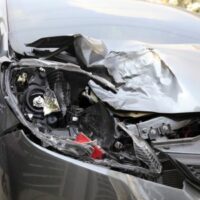 Being involved in a car crash is already scary and confusing enough. When it happens while you are driving a rental car, those feelings are only compounded. Insurance is still often available to protect you after a crash in a rental car, but it does become a bit more complicated than if you were driving your own vehicle. Below, our Marietta car accident lawyer explains how insurance works after an accident with a rental car, and what to do in the days and weeks following a crash.
Insurance Coverage After an Accident in a Rental Car
The insurance that will cover the accident after a crash in a rental car depends on which driver was negligent, or at fault for the crash. If another driver caused the accident, their insurance company would likely be liable for paying damages. Still, the rental agreement may require you to pay a deductible and then your insurer will seek reimbursement on your behalf.
If you caused the crash, you may have many options for covering the cost of damages. These may include:
Your own insurance company: The majority of personal insurance policies provide liability insurance that will cover you in the event of a crash in a rental vehicle.
Rental company insurance: Most rental companies offer their own insurance at an additional cost.
Your credit card company: Many credit card companies offer rental car insurance. Often, you can only tap into this coverage if you have waived insurance from the rental company.
Steps to Take After an Accident in a Rental Car
The steps to take following an accident in a rental car are largely similar to those after any other type of crash. To protect your legal rights after an accident, the steps you should take are as follows:
Seek immediate medical attention, even if you do not think you are injured.
Follow all treatment recommendations and attend all medical appointments.
Document your physical limitations and daily levels of pain.
Collect as much evidence as possible at the accident scene, which can include photos, videos, and eyewitness statements.
Exchange names, contact information, and insurance information with all other drivers involved.
Contact a Marietta car accident lawyer for professional legal advice.
Contact your car insurance company, or ask your lawyer to speak to them on your behalf.
Contact the rental car company to inform them of the crash, or have your lawyer speak to them on your behalf.
Taking the above steps will protect any future claim you file.
Call Our Car Accident Lawyer in Marietta Today
It is natural to feel anxious after any car accident, particularly when the vehicle you were driving at the time is not your own. At The Strickland Firm, our Marietta car accident lawyer has the necessary experience to negotiate with insurers and deal with rental car companies so you can recover the full and fair damages you deserve. Call us today at 1-844-GAJUSTICE or fill out our online form to schedule a free consultation.