Common Mistakes When Filing An Accident Claim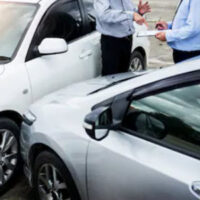 After a car accident, you need compensation for your medical bills, lost income, and more. Unfortunately, insurance companies do not want to pay out large settlements and they will use many tactics to deny or reduce your claim. If you do not take the proper steps, you will actually make it easier for them to do that and you will not receive the full damages you deserve. When filing your claim, below are the top mistakes to avoid.
Waiting Too Long
In the weeks and months following an accident, dealing with insurance companies and filing a car accident claim may be the last thing you want to do. However, it is important that you start the process right away. In Marietta, as throughout the rest of Georgia, you have only two years to file your claim. This time limit is known as the statute of limitations and if you file after time expires, you will forfeit your right to claim damages.
Providing a Recorded Statement
When speaking to the insurance company, they will likely ask you to provide them with a recorded statement. You are under no obligation to do this, and you should not feel pressured to agree to it. The insurance company will attempt to use anything you say to them against you and your case and if they have a recording, they may use your statements to prove that you were negligent and deny your claim.
Not Seeking Medical Attention
You file a claim after an accident to recover compensation for your losses. To be successful with your claim, you must seek medical attention to prove the full extent of your injuries. You must see a doctor as soon as possible after a crash, not only to preserve your own well-being, but also to ensure you receive the full damages you need to cover your injuries.
Not Following Through with Treatment
One of the biggest mistakes people make with their car accident claim is not following through with the treatment the doctor recommended. It may not seem like a big deal to you if you miss a doctor's appointment, or stop treatment thinking you can resume it in a month or two. This will have a huge impact on your claim, though.
If you try to start treatment again in the future, the insurance company will say you injured yourself again and that your injuries are not due to the accident. If you stop seeing the doctor, even just by missing a couple of appointments, the insurance company will argue that you are not hurt.
Not Working with a Car Accident Lawyer in Marietta
Insurance is supposed to provide you coverage in the event that you are injured in a car accident, but that does not mean the insurer will make it easy for you to claim damages. At The Strickland Firm, our Marietta car accident lawyers know how difficult it is to work with insurance companies, but we also have experience on our side that makes it easier. If you have been in a crash, call us today at 1-844-GAJUSTICE or contact us online to schedule a free consultation.
Resource:
ga.elaws.us/law/section51-1-2