Georgia Car Accident Lawsuit FAQs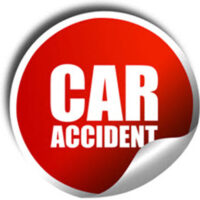 Sustaining injuries in a car crash caused by someone else's negligence is an experience that nobody should ever have. However, motor vehicle collisions happen much more frequently than many Georgia residents suspect, and drivers and vehicle occupants suffer harms that result in temporary and permanent disabilities. After a motor vehicle collision, it can be difficult to know how to proceed with a claim for compensation. At The Strickland Firm, we know you have many different questions, and we want to provide you with some basic answers. After you read about some of the common questions we get about car accident cases, we want to emphasize that we can help you to seek financial compensation for your motor vehicle collision injuries. Do not hesitate to get in touch with our firm.
Is a Car Accident Claim a Lawsuit? 
If you say you are going to file a car accident claim, are you filing a lawsuit? It depends. Many people begin the process of seeking compensation for a motor vehicle crash injury by filing an auto insurance claim. However, a civil lawsuit—which you also may be able to file against the at-fault driver if you cannot obtain adequate compensation through an insurance claim—can also be described as a claim. Accordingly, your car accident claims process may involve an auto insurance claim followed by a car accident lawsuit against the at-fault party or parties. 
Is There a Difference Between an Auto Accident Insurance Claim and a Car Accident Lawsuit? 
Yes, there is a difference between an auto insurance claim and a car accident lawsuit. With an auto insurance claim, you may be filing either a first-party claim with your own auto insurer or a third-party claim with the at-fault driver's auto insurer. Either way, you will likely not be seeking compensation for certain types of losses, especially non-economic losses like pain and suffering. A car accident lawsuit is a type of civil lawsuit that many injury victims will file after they have been unable to get the compensation they deserve through an insurance claim. With a car accident lawsuit, you can seek both economic and non-economic damages, and in some cases you may be able to seek punitive damages if the at-fault driver's behavior was particularly reckless or intentionally aggressive. 
How Much Time Do I Have to File a Claim? 
Under Georgia law, you will most likely have two years from the date of the accident to file a lawsuit. 
Should I File a Lawsuit If I Might Have Been Partially At Fault? 
In most cases, yes. Georgia's comparative fault law allows an injured plaintiff to recover damages—reduced by his or her portion of fault—as long as the plaintiff is not 50 percent or more to blame for the accident or the severity of her injuries. 
Contact a Marietta Car Crash Attorney Today 
Were you injured in a car accident in Georgia? It is critical to begin the claims process with the help of a Marietta car accident attorney as soon as possible. One of the advocates at our firm can assess your case and can help you to develop a plan for moving forward with a claim for financial compensation. Contact The Strickland Firm to learn more about the services we provide to injured plaintiffs in and around Marietta.
https://www.thestricklandfirm.com/what-is-a-line-of-sight-accident/