How Do I Seek Compensation After a Truck Accident?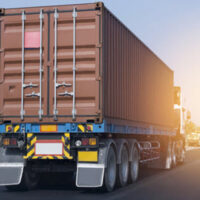 Large truck accidents can result in serious and debilitating injuries, especially when occupants of smaller passenger vehicles are involved. If the truck driver was at fault for the crash, or if the truck caused the collision, is it important to begin working with a Marietta truck accident attorney as soon as possible to learn more about your options for obtaining financial compensation.
In general, large truck crashes might begin like any other auto accident case, with the injured party filing an insurance claim. However, unlike ordinary car accident cases, when an auto insurance claim does not provide sufficient compensation, injury victims should know that trucking companies often have deep pockets. As such, if you file a truck accident lawsuit against the truck owner or the trucking company, you could be eligible to receive full compensation for your losses. We want to tell you more about options for seeking compensation in a Georgia truck crash case.
Seeking Compensation through an Insurance Claim 
Under Georgia law, all drivers are required to carry liability insurance. For drivers of passenger vehicles like cars or SUVs, the mandatory minimum liability insurance is $25,000 for a single person injured in a collision, $50,000 for two or more people injured in a collision, and $25,000 for property damage in a single collision. The mandatory minimum insurance requirements are significantly higher for semi-trucks. Large trucks must have mandatory minimums of $100,000 per person in an accident and $300,000 for two or more people in a collision.
Why are these numbers important? Typically, the first step in seeking financial compensation after a truck crash is by filing an insurance claim. Most people will file a third-party claim through the truck driver's insurance policy since the mandatory minimums are higher and they may be eligible to obtaining a larger payout that more accurately represents their losses. However, it is important to keep in mind that insurance companies want to avoid paying out claims as frequently as possible within the limits of the law, and a truck insurance company may try to lowball you or argue that you are partially to blame for the collision. Given the difficulty of negotiating with an insurer, it is essential to have a Georgia truck accident lawyer on your side as soon as you begin the process of filing a claim.
Truck Accident Lawsuits 
When an insurance claim will not get you the compensation you deserve, the next step for seeking compensation involves filing a lawsuit. In a truck accident case, more than one party may be responsible, and you could end up filing a lawsuit against more than one defendant. In truck accident cases, a variety of parties could bear some responsibility for your injuries depending on the facts of your case, such as:
Truck driver;
Truck owner;
Trucking company;
Company that loaded the truck; or
Mechanic who serviced the truck.
In general, large trucking companies tend to have deeper pockets than individuals like truck drivers. Accordingly, if a trucking company may be liable for your injuries, your truck accident lawyer can discuss your options for filing a lawsuit.
Contact a Marietta Truck Accident Attorney 
Do you have questions about seeking compensation after a truck collision? A Marietta truck accident lawyer can discuss your options with you. Contact The Strickland Firm for more information.