What Steps Should I Take After a Traffic Collision?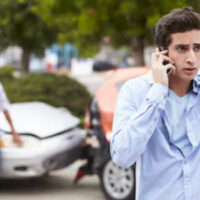 If you are injured in a traffic crash in or around Marietta, it is extremely important to take steps to preserve evidence in your case and to preserve your ability to seek financial compensation. While it can be difficult to think carefully about how to ensure that you are able to seek financial compensation for your losses when you are dealing with physical injuries from a crash and the trauma of the accident, it is essential to do the best you can to make yourself eligible for an insurance settlement or a damages award in a car accident lawsuit. The experienced Marietta car accident attorneys at our firm want to provide you with more information about the key steps you should take after a collision.
Document the Accident Scene

The very first thing you should do after being involved in a collision is to document the scene where the crash occurred. You may feel disoriented and shaken from the crash, but now is an important time to preserve evidence for your case. You should take photos from various angles and distances in order to capture the larger scene of the accident as well as clear details of damage and injury. In documenting the scene, you should also gather names and contact information for witnesses who can support your case later on. 
See a Healthcare Provider for an Evaluation

You might not think you have serious injuries, and you might think you can wait to see a doctor. However, many motor vehicle crash injuries do not appear immediately. The longer you wait to be evaluated by a doctor, the more likely it is that the at-fault driver will try to prevent you from obtaining compensation by raising the issue of comparative fault. While comparative fault in Georgia still allows a plaintiff to recover damages as long as she or he is less than 50 percent to blame, there is no reason to risk having your damages award reduced. See a doctor as soon as possible. 
Report the Accident to Your Auto Insurer

Your auto insurance policy will require you to report the accident to your insurer even if you plan to file a third-party claim through the at-fault driver's insurer. When you report the accident, stick to the facts. Insurance companies have their own bottom line in mind, and they may try to use your words against you to avoid compensating you for losses. 
File an Auto Accident Claim

Many car accident victims in Georgia start the claims process with an auto insurance claim. Since Georgia is a "fault" or "tort" state for auto insurance purposes, you will likely be able to file either a first-party claim with your insurer or a third-party claim with the at-fault driver's auto insurer. To determine which makes more sense in your situation, you should discuss the pros and cons with a Georgia accident lawyer. 
Get Your Car Accident Lawsuit Filed on Time

If the insurance company does not offer you the compensation you deserve, the next step will be to file a car accident lawsuit against the at-fault driver. You need to make sure you file your claim on time. Georgia's personal injury statute of limitations only gives you two years from the date of the crash to file your lawsuit. 
Seek Advice from a Marietta Accident Attorney 
Traffic collisions can happen anytime another motorist is distracted, behaving aggressively behind the wheel, or intoxicated. Motor vehicle crashes can involve a variety of vehicles, from passenger cars to motorcycles to buses. If you or someone you love got hurt in a traffic crash, it is important to take steps now to preserve your ability to obtain the financial compensation you deserve. An aggressive Marietta car accident lawyer can begin working with you on your claim. Contact The Strickland Firm to learn more about how we can help you every step of the way in your car accident case.
https://www.thestricklandfirm.com/can-i-recover-damages-in-an-accident-case-if-i-was-also-negligent/