New Georgia Residents & Auto Accidents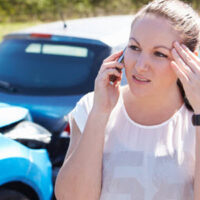 New residents of Georgia have a lot of paperwork and requirements to get in order as they settle in. One of the most important trips that they have to make is to get their vehicle registered and get the appropriate insurance to protect them and their passengers if they are involved in an accident. If you are injured in a car crash, and you have no insurance, or the other driver has no insurance, it may take quite a bit of maneuvering to get your medical bills paid, though an experienced attorney on your side can help smooth out the process.
Georgia Is A "Fault" State
Like most other states in the U.S., Georgia is a "fault" state, also sometimes called a "traditional tort" state. This means that if you cause an injury to someone else (and you cannot assert a defense that would help you avoid liability), you are on the proverbial hook for paying for it. If you do not have the insurance that would help you pay for this, you will be required to do so out of pocket, which is not always possible for everyone. (Georgia requires that all drivers carry insurance, but a minority of Georgians choose to go without, which is a criminal offense.)
This may seem very straightforward to many, but it is sometimes cause for confusion, especially for people coming from neighboring Florida. Florida is a "no-fault" state, which means that in the event of an accident, both parties seek reimbursement for any medical bills from their own insurers, rather than filing suit in court. This type of system is allegedly more even-handed and faster (given the discouraging of long-term, costly lawsuits), but it also causes serious problems if you happen to be hit by an uninsured driver.
Seek Help With Filing Suit
Once your vehicle is properly insured, you are protected in the event of an automobile accident. If you are unfortunate enough to experience one, you then have multiple options as to how to get your medical bills paid. You can file a claim with your own insurer; you can try to file a claim with the other driver's insurer, or you can file a lawsuit. It can sometimes be difficult to determine which option to pursue, depending on your specific situation, but either way, an experienced attorney may be of help in figuring out how to proceed after a car crash.
Be advised that Georgia does honor the doctrine of comparative fault, which means if you as the plaintiff are ruled to be "50 percent or more responsible" for your own injuries, you will not receive any kind of damages. The civil tort system is designed to make injured plaintiffs whole, but only if their injuries were the result of another person's negligence or malice. A plaintiff who can be held mostly responsible for injuring themselves would not recover.
Contact A Marietta Automobile Accident Attorney
If you are new to the state of Georgia, you may have a lot to do to ensure that all your paperwork is in order. Even with auto insurance, however, a car crash is a difficult and time consuming thing to live through. You do not have to navigate the process alone – contact a Marietta car accident lawyer from The Strickland Firm today for a free consultation.
Resource:
dor.georgia.gov/acceptable-proof-insurance