5 Things to Know About Speeding-Related Car Accidents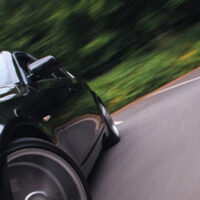 Many drivers travel at speeds above the posted speed limit when they are in a rush or even when they are not paying careful attention to the act of driving. Yet speeding is a serious problem, and it frequently leads to severe and fatal motor vehicle collisions. If you were involved in a speeding-related accident, you should seek advice from a Georgia personal injury lawyer about seeking compensation. In the meantime, the following are five things to know about speeding-related car accidents.
Speeding is a Major Cause of Serious and Fatal Motor Vehicle Collisions

According to the National Highway Traffic Safety Administration (NHTSA), speeding kills thousands of people every year. Indeed, in 2018 alone, a total of 9,378 people lost their lives in speeding-related accidents, and speeding is responsible for more than one-quarter (about 26 percent) of all reported traffic fatalities in the U.S. By speeding, drivers are putting themselves and others at greater risk of severe injury in a collision.
Drivers Can Be Liable for a Speeding Accident in Inclement Weather

Many people assume that accidents that occur in inclement weather when drivers are traveling at a speed below the posted speed limit result solely from the inclement weather. However, it is critical to know that a driver can be speeding when the driver is going too fast given the weather conditions—even if the driver is traveling at a speed below the posted speed limit. If a reasonable person would have driven slower, the driver may be responsible if a speeding-related crash occurs.
More Deadly Speeding Accidents Are Happening During the Pandemic

While the COVID-19 pandemic has resulted in fewer drivers being on the roads, the emptier roads have also resulted in more speeding drivers. According to a recent article in Forbes, the pandemic has result in a significant rise in the number of fatal speeding-related accidents, often with drivers traveling at speeds substantially over the posted speed limit.
Speeding is a Form of Aggressive Driving

Aggressive driving can take many forms, and it is a major cause of collisions. Indeed, aggressive driving is negligent, and it can result in an injury victim obtaining financial compensation from the at-fault aggressive driver after a collision. Speeding is one form of aggressive driving.
Speeding Accident Lawsuits Need to Be Filed Quickly

Georgia law requires that most personal injury actions, including car accident lawsuits arising out of speeding crashes, be filed within two years from the date of the collision. Failing to file your lawsuit within that two-year time window, your claim can be time-barred. Do not make the mistake of waiting to file your lawsuit when a car accident attorney can help.
Contact a Marietta Car Accident Lawyer Today 
Speeding can result in serious and deadly accidents. When another motorist's decision to speed causes an accident, it is important for anyone who has been injured to learn more about filing a claim for financial compensation. One of our dedicated Marietta car accident lawyers can assist you with your claim. Contact The Strickland Firm for more information about filing a speeding accident lawsuit.
Resources:
nhtsa.gov/risky-driving/speeding#:~:text=For%20more%20than%20two%20decades,26%25%20of%20all%20traffic%20fatalities.
forbes.com/sites/alexledsom/2020/10/14/emptier-roads-but-traffic-fatalities-soaring-why/#725ccd123b1f
https://www.thestricklandfirm.com/tips-for-safe-driving-during-the-holidays/