Accidents With Pedestrians In Marietta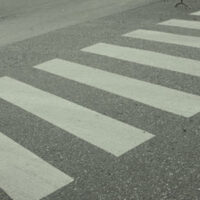 While some cities in Georgia have proper infrastructure in place for pedestrians to move around safely, the state as a whole does not. In the annual report "Dangerous By Design," put out by the think tank Smart Growth America, Georgia tallied the 5th highest number of pedestrian fatalities in 2019, leading to a high danger index for those who do not own a vehicle or otherwise prefer to get around on foot. Being injured in an accident with a vehicle can lead to serious, even life-threatening injuries for a pedestrian, and it is crucial for you to understand your options if you have been through this kind of event.
Causes & Locations
Statistics from the Centers for Disease Control (CDC) estimate that roughly 6,000 pedestrians were killed in accidents with automobiles in 2017, with as many as 137,000 pedestrians nationwide were treated for nonfatal injuries. There are countless causes for pedestrian accidents, including either or both parties being distracted, being under the influence of alcohol or drugs, driver fatigue, reckless behavior like failing to stop at stop signs or red lights, and poorly marked roads.
The most common times and places for pedestrian accidents are generally at night, in urban areas. This holds true in Georgia, where most of the pedestrian accidents reported were in the Atlanta metro area. (However, this may simply be due to the fact that the Atlanta area has the highest population density.) They do not often happen at intersections; rather, places like parking lots and driveways are the most often seen in accident reports, where visibility is compromised, especially at night.
If You Have Been Injured
Georgia is a fault state, meaning that vehicle accidents can be disputed in court instead of having to be hashed out between insurers. If you intend to try and establish that you were injured by an automobile driver, you need to be able to establish that they breached their duty to exercise reasonable care toward everyone else on the road – pedestrians included – and that their failure to do that was the direct cause of your injuries. Sometimes it can be difficult to be able to articulate specifically what constitutes 'reasonable' care, but with an experienced attorney, it may be easier.
In addition, if you have been struck or otherwise injured by an accident with a vehicle, it is important that you understand that the driver must stop and render aid at the scene. Failure to do so is a crime in Georgia, though whether it will be charged as a misdemeanor or a felony depends on the nature of the injuries or damages caused. While the state is the entity that prosecutes crimes (as opposed to the civil court system, where individuals file suit against other individuals), it can still be helpful to your case if you know that the driver broke the law by fleeing, as it may rise to the level of negligence per se, since it is a violation of Georgia's Uniform Rules of the Road.
Contact A Marietta Pedestrian Accident Attorney
Being struck by an automobile when one is walking around town can be a terrifying ordeal; the sheer weight involved in this type of crash can lay a person out for weeks, months, or longer. The Marietta personal injury attorneys at The Strickland Firm can help you understand your options going forward, and protect your rights if trial becomes necessary. Contact the offices today for a free consultation.
Resource:
smartgrowthamerica.org/dangerous-by-design/
https://www.thestricklandfirm.com/wrongful-death-in-georgia/