Common Myths About Personal Injury Claims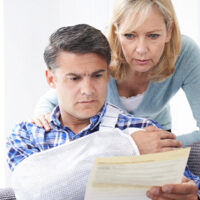 Insurance companies and other critics of civil litigation have perpetuated many myths about personal injury claims over the years. It is important to know what these myths are so you are not deterred from filing a claim after someone else's negligence has caused you injury. Below, our Marietta personal injury lawyers have outlined the biggest myths they have heard about these claims, and the truth behind them.
You Do Not Need a Lawyer if the Insurance Company Offers a Settlement
Regardless of whether you were hurt in a car crash, slip and fall, or other type of accident, the insurance company that represents the liable party will likely contact you shortly after the incident. They will appear very friendly and helpful, and may even offer you a settlement. They are hoping that you agree to this settlement so they do not have to pay the full amount of damages. A lawyer can determine if a settlement offer is fair, and negotiate for a better offer when necessary.
It is Not Worth Filing a Claim if Your Injuries are Minor
Whether the injuries sustained in a car accident are minor or catastrophic, a loss is a loss and you deserve compensation for it. Some injuries also seem minor, such as whiplash, but it ends up causing much more pain and suffering and medical treatment than you originally thought. Always seek medical attention after any accident, and speak to a lawyer about the value of your claim.
Personal Injury Claims Take Too Long
The personal injury claim process will take longer than accepting the first settlement offer the insurance company makes. However, personal injury claims are often resolved more quickly than people expect. Many personal injury claims are resolved within a few months, and some even within a matter of weeks. While sometimes a trial may be necessary and a case may take a bit longer, the process is still worthwhile, as it may be the only way to obtain the full compensation you deserve.
You Have a Long Time to File
Many people put off the thought of filing a lawsuit after an accident, thinking they have lots of time. Immediately following an accident, you will be trying to recover from your injuries, missing time from work, and will be in a great deal of pain. It is understandable that a lawsuit is not at the forefront of your mind.
However, you do not have as much to file as you think. Under Georgia law, you only have two years from the date of the accident to file a personal injury claim. If you do not file within that time, you will forfeit your right to claim any damages at all.
You Do Not Need to Work with a Personal Injury Lawyer in Marietta
You are not required to work with a Marietta personal injury lawyer when filing a claim after an accident, but doing so will likely result in a lower settlement amount. At The Strickland Firm, our seasoned attorneys are effective negotiators and will build a solid case so you recover the full compensation you deserve. Call us today at 1-844-GAJUSTICE or contact us online to schedule a free consultation.