Forward-Collision Warning Systems Prevent Collisions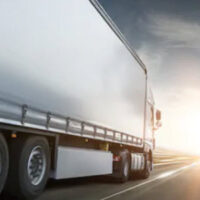 Large trucks are involved in trucking collisions with smaller automobiles much too frequently, resulting in serious and fatal car accidents. Given that large trucks weigh so much more than passenger vehicles, and that they have a much higher clearance, crashes involving smaller passenger vehicles often lead to deadly injuries among the passenger vehicle occupants. There are various laws in place designed to reduce truck accidents in the U.S., including hours-of-service regulations aimed at preventing drowsy driving crashes, for example.
According to a recent study conducted by the Insurance Institute for Highway Safety (IIHS), requiring vehicles to have forward-collision warning systems, along with automatic brakes, could result in far fewer truck crashes. The study was discussed in a recent article in Auto Blog, and we want to say more about the study and its findings.
Technology and Safety Systems Can Prevent Trucking Collisions 
The IIHS conducted a new study that shows that, when large trucks have forward-collision warning and automatic-braking systems—two forms of vehicle safety technology that have become somewhat commonplace in new passenger vehicles—those features combined "reduce the number of collisions in which a truck rear-ends another vehicle by 44 percent." Even in situations where a large truck only has a forward-collision warning system (and not the automatic-emergency braking system), the rate of trucking crashes is still reduced by 41 percent.
And when trucks have these features, even when accidents do occur, they tend to be less severe. Accordingly, the IIHS is urging that both safety systems become "standard equipment in all new large trucks." 
What to Do If You Have Been Injured in a Truck Crash 
If you or someone you love sustained serious injuries in a trucking accident, it is critical to take steps as soon as possible to ensure that you remain eligible to receive financial compensation. If you are able to do so, the first step in seeking compensation after a trucking accident is gathering evidence at the scene of the crash. If your injuries are not so severe that you are unable to document the scene, you should take as many photos as you can that depict the scene of the collision from varying distances and perspectives. You should also be certain to ask any witnesses for their contact information so that your lawyer can interview them about the collision.
After a truck accident, you need to seek medical attention. A health care provider will be able to make sure that you do not have any injuries for which symptoms have not yet appeared, and can document your injuries in relation to the collision. Once you have sought medical attention, you should begin working with a Marietta truck accident lawyer to learn more about filing an insurance claim or a truck accident lawsuit against one or more at-fault parties.
Contact a Marietta Trucking Accident Attorney 
Were you injured in a truck accident in Georgia? You should know that a Marietta truck accident attorney can begin working with you on your case today. Truck accidents frequently result in substantial monetary losses, not to mention the devastation of significant pain and suffering linked to a debilitating or fatal crash. Our firm can help you to seek the compensation you deserve and to hold the at-fault parties accountable. Contact The Strickland Firm for more information.
Resource:
autoblog.com/2020/09/05/iihs-study-truck-crashes-emergency-braking-collision-warning/
https://www.thestricklandfirm.com/how-do-i-seek-compensation-after-a-truck-accident/