Seeking Damages After a Motor Vehicle Collision: What Are My Options?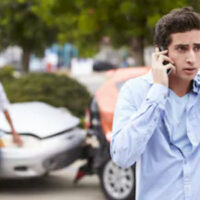 If you were injured in a Georgia motor vehicle crash, from a car accident to a large truck collision, you may be thinking about your options for filing a lawsuit and seeking damages. When an auto insurance claim does not yield the financial compensation you are entitled to receive, a Marietta motor vehicle accident attorney can discuss your options for seeking damages in a personal injury lawsuit. In the meantime, the following are some key things to know about seeking damages after a motor vehicle collision.
You Will Most Likely Be Seeking Compensatory Damages in Your Lawsuit 
Most motor vehicle accident lawsuits involve seeking compensatory damages. In Georgia, there are two different kinds of compensatory damages, and both of them are designed to compensate an injury victim for different kinds of losses.
Economic damages, the first type of compensatory damages, are aimed at providing an injury victim with compensation for economic losses, which is another way of describing objective financial losses. For example, economic damages can include but are not limited to medical expenses like hospital bills and doctor's visits, and lost pay. Non-economic damages do not compensate for specific financial losses a person has sustained, but instead are aimed at compensating for subjective losses like a person's pain or suffering. In Georgia, there are no "caps" on either type of compensatory damages, which means you can receive the full amount of damages awarded by the court.
Comparative Fault Could Impact Your Recovery 
While Georgia does not have caps on compensatory damages, your damages award could be reduced if the defendant is able to successfully show that you were partially at fault for the accident itself or for your injuries. Under Georgia's modified comparative fault law, a plaintiff who is less than 50 percent at fault will see his or her damages award reduced by the plaintiff's percentage of fault. However, if a plaintiff is more than 50 percent at fault, she or he will not be able to recover any damages at all.
You Might Be Able to Seek Exemplary Damages 
Exemplary damages, which are also known as punitive damages or vindictive damages, are designed to "penalize, punish, or deter a defendant" according to Georgia law. While this type of damages award is uncommon in most car accident lawsuits, a plaintiff may be able to seek punitive or exemplary damages in cases where "the defendant's actions showed willful misconduct, malice, fraud, wantonness, oppression, or that entire want of care which would raise the presumption of conscious indifference to consequences."
Learn More By Contacting a Marietta Motor Vehicle Accident Attorney 
At The Strickland Firm, we are committed to providing personalized and experienced representation to Georgia clients in a wide variety of personal injury claims, including many different types of motor vehicle accident lawsuits. To learn more about the types of damages you may be eligible to receive by filing a lawsuit, you should get in touch with one of our experienced Marietta car accident lawyers as soon as possible. Contact The Strickland Firm today to get started on your case with help from an aggressive personal injury attorney.
https://www.thestricklandfirm.com/car-accidents-and-self-driving-cars-study-says-crashes-will-still-happen/