Social Media And Personal Injury Cases: What You Should Know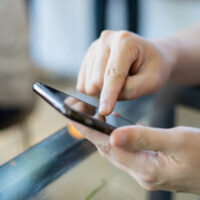 If you were injured recently in an auto accident in Georgia, or you got hurt in a slip and fall accident at a local store or restaurant, you are likely thinking about your options for seeking financial compensation. For most injury victims, those options include filing an insurance claim or filing a personal injury lawsuit against one or more parties that are liable for your injuries. Regardless of whether you are planning to seek compensation initially through an insurance claim or a personal injury lawsuit, you should seek advice from a Marietta personal injury lawyer about how your social media usage could harm your case.
Insurance Company or Defense May Be Able to Use Information from Your Social Media Accounts Against You 
You should never assume that information you post on your social media accounts—such as Facebook, Twitter, Instagram, TikTok, TripAdvisor, or any other platform—is purely social. To be sure, this information ultimately may be usable by insurance companies or by the defendant in a personal injury claim you have filed. Images that show you without clear signs of physical injury, or any posts that could be used to suggest your injuries are not as serious as you say they are, ultimately might limit your ability to obtain the financial compensation you deserve.
And do not assume that the insurance company or the party you have sued are not using social media. According to the Pew Research Center, more than 70 percent of all Americans use social media in some form, including older adults and seniors. The percentage of social media users increases significantly with younger age groups.
Making Your Accounts Private Is Not Necessarily Sufficient 
Although you might think changing your privacy settings is enough to keep your social media posts private, you should remember that friends, family members, colleagues, and other "connections" on social media may still be able to access and share anything you post.
You Should Not Allow Other People to Tag You On Social Media 
It may be best to temporarily disable your social media accounts while you are in the middle of a personal injury case. Yet even if you have disabled your accounts, you should tell friends and family members not to tag you or mention you in any of their posts.
Avoid Check-Ins on Your Accounts 
Even if you temporarily disable accounts, or stop posting on accounts, like Facebook or Twitter, it is also important to consider other apps like Foursquare, TripAdvisor, Yelp, and other platforms on which you can be identified when you "check in" at a location. For example, if you check in at a local gym but you have reported that you are unable to do any kind of physical activity due to an injury, that post may be able to harm your case substantially. To avoid any kind of "check in" becoming an issue in your personal injury case, you should avoid any types of social media "check in" until your case has been resolved.
Contact Our Marietta Personal Injury Attorneys 
If you have questions about filing a personal injury claim, or steps you should take now to ensure your best chances at obtaining the financial compensation you deserve, one of our experienced Marietta personal injury lawyers can help you. Do not hesitate to get in touch with us to learn more about how we can assist with your case. Contact The Strickland Firm today for more information.
Resource:
pewresearch.org/internet/fact-sheet/social-media/