What Is A Personal Injury Claim And Should I File One?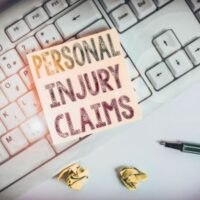 After getting hurt in an accident or in another type of incident, you will likely be searching for information about seeking compensation for your losses. Unexpected and accidental injuries can result in substantial medical bills, and if your injuries are disabling, you will most likely be unable to work or, at the very least, unable to work at full capacity. As such, you will also be dealing with lost wages as you are trying to figure out how to pay your hospital bills while you are recovering from the physical pain and suffering you are experiencing. If you have asked your friends and family about ideas, or you have run searches on the internet, you have probably come across information about filing a personal injury claim. Yet if you have never filed a personal injury claim in the past, it can be difficult to understand what a personal injury claim entails and what the process of filing one will involve.
Our Marietta personal injury attorneys want to demystify the process and to help you seek the financial compensation you need after an accident.
What is Personal Injury Law? 
Personal injury law is a relatively broad area of law that recognizes an injured person's right to seek financial compensation from the at-fault party by filing a civil lawsuit. To be clear, personal injury law is a type of civil law (and not criminal law), so an injured person will file a lawsuit in order to seek monetary damages for losses. There are many different types of cases that fall within the broad umbrella of personal injury law, including but not limited to:
Car accidents;
Truck accidents;
Bus accidents;
Motorcycle accidents;
Pedestrian accidents;
Slips and falls;
Premises liability cases;
Hit and run collisions; and
Assault cases.
Personal injury law is closely related to wrongful death law. In general, when a person sustains fatal injuries and cannot file a personal injury lawsuit, a personal representative of that deceased person may be able to stand in the shoes, metaphorically, of the deceased to seek compensation by filing a wrongful death lawsuit.
What is Involved in Filing a Personal Injury Claim? 
Personal injury claims vary depending upon the type of accident. After a motor vehicle collision, some people may refer to the auto insurance claim you file to seek compensation as a personal injury claim. Yet a personal injury lawsuit is distinct from an insurance claim. Typically, an injured party will file a personal injury lawsuit against the at-fault party if filing an insurance claim is not an option, or if an insurance claim does not yield a fair settlement.
In order to file a personal injury lawsuit, you must be able to prove the elements of the case, which a Georgia personal injury attorney can discuss with you. In addition, you must file your lawsuit within the time window set by the Georgia statute of limitations. Under Georgia law, most personal injury lawsuits must be filed within two years.
Contact a Personal Injury Lawyer in Marietta 
Personal injury lawsuits can be extremely complicated, and it is important to have a Marietta personal injury attorney on your side. Contact The Strickland Firm today to learn more about filing a claim.