Understanding Wrongful Death In Georgia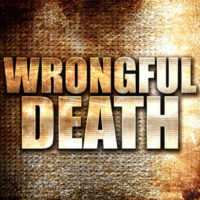 According to Georgia's Wrongful Death Act, any time one person's negligence results in the death of another person, the surviving family members of the deceased can file a wrongful death claim against the negligent individual. Unfortunately, filing a wrongful death claim is very complicated, and one small mistake could result in a forfeiture of the damages you deserve. If you lost a loved one due to someone else's carelessness, below are important facts about filing these claims.
You Only Have Two Years to File Your Claim
All states place a statute of limitations on wrongful death claims, and Georgia is no different. In the Peach State, you have only two years from the date of death to file a claim. While there are some exceptions, the statute of limitations is a fairly strict law. If you do not file the wrongful death claim before the time limit expires, you will likely forfeit your right to damages.
You Can File Two Claims
Many people are aware they can file a wrongful death claim after losing a loved one due to negligence, but they are not aware they can also file an estate claim. A wrongful death claim will hold the negligent party accountable for losses incurred by the family of the deceased. A wrongful death claim can provide compensation for the full value of the life of the deceased. When determining an amount for damages, a jury or insurance company must consider the value of the person's life from the perspective of the decedent.
The full value of a person's life can include both intangible and tangible values. For example, the income a person contributed to their household is a tangible value because it has a concrete dollar amount. Intangible values include things such as spending time with family, volunteering, or hitting life milestones such as having children.
The second type of claim you can file is an estate claim, which provides damages to the deceased's estate for losses the decedent incurred prior to their death. For example, the estate could claim losses such as the medical expenses and the pain and suffering the decedent experienced prior to their death.
Only Certain People Can File a Claim
Like other states, only certain people can file a wrongful death claim in Georgia. If the decedent was survived by a spouse, only the spouse can file a claim. If the decedent did not have a surviving spouse but left children behind, those children can file a claim. It is important to note that while a spouse will be expected to distribute damages awarded between themselves and the children, the spouse must still receive at least one-third of the recovery, regardless of how many surviving children there are.
Our Georgia Wrongful Death Lawyers Can Explain the Law Further
Wrongful death claims are complicated and they are governed by many laws. At The Strickland Firm, our knowledgeable Marietta personal injury lawyers can fully explain the law as it applies to your case and help you claim the full damages your family deserves. Call us today at 1-844-GAJUSTICE or contact us online to schedule a free consultation.