What Are Damages For Loss Of Companionship?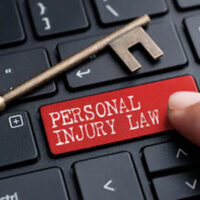 Accidents can result in serious physical harm but when they occur, it is not only the accident victim that suffers. Their family members also feel the effects of the accident. Someone else will suddenly have to do more around the house, and they may also spend much of their days taking their loved one to and from doctor's appointments. All of this is a burden and a loss for the person taking care of their family member. Fortunately, they can also claim compensation for this loss and it is known as loss of consortium.
What is Loss of Consortium?
The word 'consortium' is Latin and it means to 'have a partner.' A loss of consortium then, can mean many things including the loss of friendship, physical affection, and intimacy. Many people think that a loss of consortium is just the loss of a physical and intimate relationship, but it encompasses so much more than that. After a person is hurt by the negligent actions of someone else, they can no longer take care of themselves or their family. Someone else has to pick up all that slack, and that can become burdensome.
In Marietta, as throughout the rest of Georgia, only the spouse of the accident victim can claim damages for loss of consortium. Unwed partners are not eligible to receive these damages. Spouses of accident victims must also claim loss of consortium damages within four years of the accident that resulted in injury.
How Loss of Consortium Damages are Calculated
Damages for loss of consortium are non-economic damages, which means they do not have a concrete value. Calculating other damages, such as medical bills and lost income is fairly easy because these have a quantifiable value. However, placing a value on a relationship is much more difficult.
If your claim goes to court, you will have to prove the value of your relationship to the jury. They will consider factors such as the stability of your marriage prior to the accident that hurt your spouse, and their contributions to the household. For example, if your injured spouse was mainly responsible for cooking and cleaning prior to their accident, that can increase the amount of damages you are eligible for.
The jury will also consider other factors, such as the activities your spouse enjoyed prior to their accident. If they can no longer go out to dinner with friends, go to the movies, or travel, they likely cannot partake in other activities either, which may increase the amount of damages you can receive.
Our Personal Injury Lawyers in Marietta Can Help You Claim Full Damages
If someone you love has been injured in an accident, the law recognizes that you have suffered losses, as well. At The Strickland Firm, our Marietta personal injury lawyers can advise on your case and help you claim the full damages you and your family deserves. Call us today at 1-844-GAJUSTICE or contact us online to schedule a free initial consultation so we can advise on your case.