What is a Negligent Security Lawsuit?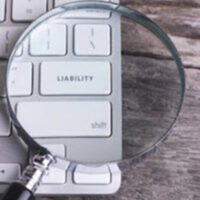 In Georgia and across the country, there are many different types of accidents and injuries that can result in the injury victim being eligible to file a premises liability lawsuit. In these types of cases, the injury victim will sue the property owner, alleging that the property owner failed to reasonably maintain the property so that it was free from hazards, and the property owner's negligence resulted in the plaintiff's injuries. In cases like slips and falls, it might be easy to understand how a property owner could be responsible for injuries. For example, if a property owner failed to repair a piece of torn flooring in the entryway of the property and failed to warn guests about it, it makes logical sense that the property owner could bear some responsibility for an injury that resulted from a trip and fall on that torn flooring.
But what about situations in which an assault occurs on someone else's property? Can a property owner be liable for a third party's assault on a guest? In short, the answer is yes, but it will be important to discuss the details of your case with a Marietta personal injury lawyer. In the meantime, we want to provide you with more information about negligent security lawsuits.
What is a Negligent Security Claim? 
Negligent security lawsuits are one type of premises liability lawsuit that an injured party may be able to file against a property owner. Georgia law requires property owners to maintain their property in a manner that is reasonably safe for guests on the property. Failure to maintain the property in a manner that is reasonably safe can result in liability. The statute expressly states that, "where an owner or occupier of land, by express or implied invitation, induces or leads others to come upon his premises for any lawful purpose, he is liable in damages to such persons for injuries caused by his failure to exercise ordinary care in keeping the premises and approaches safe."
In a negligent security lawsuit, the basis for the claim is usually that the property owner (or the person in control of the property) failed to take steps to prevent an assault on the property. While it might seem strange to think that a property owner (or a commercial renter, for example) can be liable for a third-party assault that occurs on the premises, it is critical to know that property owners do have a duty to keep their premises safe from assaults and similar criminal acts in many circumstances.
What Do Negligent Security Claims Look Like?
Common examples of negligent security claims may include but are not limited to:
Assault outside a nightclub where recent attacks had occurred but no security was hired;
Assault in the parking lot outside a retail store where a broken parking lot light was never repaired; or
Assault in a hotel room where the hotel owner or manager failed to repair a broken door or window lock.
If you were assaulted by a third party when you were on someone else's premises, that property owner, renter, or manager may be responsible for your injuries. To be sure, you could be eligible to file a civil lawsuit against a business owner, for example, after sustaining injuries from an assault in or around the business premises.
Contact a Personal Injury Attorney in Marietta 
If you were injured on somebody else's property, you could be eligible to file a premises liability claim. One of our experienced Marietta personal injury attorneys can help. Contact The Strickland Firm to learn more about the services we provide to injury victims and their families in Marietta and Tucker, Georgia.