5 Things to Know About Hit and Run Accidents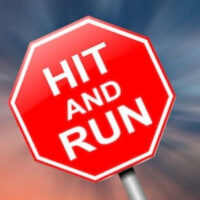 Hit and run accidents in and around Marietta can be devastating. Not only can these collisions result in serious or fatal injuries, but it may be extremely difficult for the injury victim to file a claim for compensation if the identity of the at-fault driver is never discovered. According to the AAA Foundation for Traffic Safety (AAA), hit and run collisions "are those in which at least one person involved in a crash flees the scene before offering any (or sufficient) information or aid to the other person(s) or fails to properly report the crash."
When you have been injured in a hit and run, it is critical to begin working with an experienced Marietta personal injury lawyer to investigate the collision and to file a claim for financial compensation. In the meantime, the following are five things you should know about hit and run accidents.
Hit and Run Collisions Are Rising 
According to AAA, hits and runs are rising across the country. Between 2009 and 2016, there was a 60 percent rise in hit and run collisions, and nearly 700,000 of them have occurred every year since 2006.
Pedestrians and Bicyclists Are Commonly Injured or Killed in Hit and Run Accidents 
Pedestrians and bicyclists are most commonly killed in hit and run accidents, according to AAA. Indeed, about 65 percent of all deaths in hits and runs were pedestrians or bicyclists.
Motorists Have a Duty to Stop 
You should know that motorists have a duty to stop and to report an accident. If a driver is involved in a collision where anyone gets hurt or there is significant property damage, there are serious penalties for leaving the scene of an accident.
Statute of Limitations Will Limit the Amount of Time You Have to File a Claim 
After a hit and run accident, you will only have a narrow time window in which you can file a lawsuit against the at-fault driver who fled the scene. If you were injured in the collision and plan to file a personal injury lawsuit, Georgia law gives you two years from the date of the accident to file a claim. If a loved one was killed in the hit and run, you will have two years from the date of the death to file a wrongful death lawsuit.
Comparative Fault Can Reduce Your Damages 
If you do identify the at-fault driver who fled the scene, you should know that you could have your damages award reduced if that driver raises the issue of comparative fault. Under Georgia law, as long as you are less than 50 percent at fault, you will recover damages, but the award will be reduced by your percentage of fault.
Contact a Georgia Personal Injury Attorney Today 
If you or someone you love got hurt or sustained fatal injuries in a hit and run accident in Georgia, it is critical to begin working on your case as soon as possible. You will need a dedicated Marietta personal injury attorney who can determine the best options for getting you the financial compensation you deserve, and in a timely manner. Contact The Strickland Firm today to speak with one of our car accident lawyers about your case.
Resource:
aaafoundation.org/hit-and-run-crashes-prevalence-contributing-factors-and-countermeasures/