Speeding is Causing Fatal Teen Car Crashes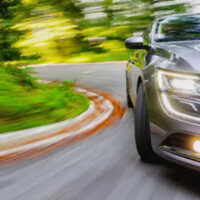 Speeding is among the primary causes of motor vehicle crashes in Georgia and across the country, so it should not come as a surprise that speeding is a leading cause of fatal teen crashes. Yet the effects of speeding on teen driving deaths are nonetheless staggering. According to a recent report in HealthDay News, a new report released by the Governors Highway Safety Association (GHSA) indicates that almost half of all deadly motor vehicle collisions involving teenage drivers are speeding-related accidents. Teen drivers and their parents should understand the risks and should take steps to avoid a serious or life-threatening crash.
Speeding is a Serious Problem for Teen Drivers 
The GHSA report shows that, between 2015 and 2019, nearly 5,000 teen drivers and their teenage vehicle occupants were killed in car accidents caused by speeding. To put that number in perspective and in relation to other crashes, speeding was the primary cause of 43 percent of all collisions in which a teen driver or a teen passenger sustained fatal injuries. The effects of speeding are particularly deadly among drivers between the ages of 16-19, even in comparison with drivers in their early 20s.
Yet the GHSA report emphasizes that it is not only teen drivers who are part of a speeding "epidemic" in this country. To be sure, speeding is a large-scale problem that is at the root of so many serious and fatal collisions across the country. According to Pam Fischer, the senior director of external engagement for the GHSA, "we have a culture of speeding in this country," and that culture is what results, in part, in so many teen drivers violating the rules of the road. And the problem of speeding-related crashes "has only worsened during the COVID-19 pandemic," according to Jonathan Adkins, the GHSA executive director. As Adkins underscored, "thousands of people die needlessly on our roads because some drivers mistakenly think less traffic means they can speed and nothing bad will happen."
When it comes to being "tempted by speed," Adkins clarifies, teen drivers are the ones who are most likely to violate the posted speed limit. As such, it is critical to take steps to reduce the rate of speed-related crashes among teens.
Speeding Combined with Inexperience is Often Deadly 
Why is speeding so much more dangerous for teen drivers than for others on the road? The GHSA report intimates that it is a combination of speeding and inexperience. To be sure, the report explains that "teen drivers do not have the experience necessary to recognize and quickly react appropriately to dangerous situations, which makes speeding even riskier for them."
Younger teen drivers between the ages of 16-17 are at highest risk of sustaining fatal injuries in a speeding-related accident, suggesting that inexperience when combined with speeding is a major factor. The report also notes that a speeding-related crash grows more likely with the increased number of teen passengers in the vehicle. In short, the more teens in the car, the greater the risk of a speeding crash. The report underscores that parents need to understand these risks, to model safe driving behavior, and to take steps to ensure that their teens are driving safely.
Contact a Georgia Car Accident Lawyer 
If you need assistance with a claim after a speeding-related collision, a Marietta car accident lawyer at our firm can help. Contact The Strickland Firm to learn more about the services we provide.
Resource:
consumer.healthday.com/2-8-teen-drivers-are-speeding-more-during-pandemic-with-tragic-results-2650142951.html