How Long Does A Car Accident Claim Take To Settle In Marietta?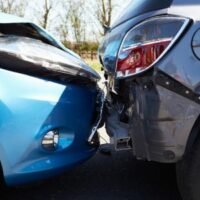 Being involved in a car accident is traumatic, and it will place a huge financial burden on you. You may know you can file a claim for compensation against the negligent driver, but it is also natural to wonder how long it will take to settle. Although some cases require a trial, the vast majority of car accident cases settle out of court, which allows accident victims to claim the damages they need more quickly.
While no one can say with any certainty how long a claim will take to settle, there are some general guidelines one can use to estimate the length of their claim. The main components to consider are outlined below.
The Duration of Medical Treatment
It is important to finish all recommended medical treatment before you file a claim. If you cannot do that, you must at least have an understanding of your prognosis, and how much medical treatment you will need in the future. If you do not claim your full medical expenses before accepting a settlement offer, you cannot go back to the insurance company for more in the future.
The Limits of the Insurance Policy
Insurers are more eager to pay out on claims that are close to the policy limit. While these claims are often larger, the insurer knows that if they do not offer a fair settlement quickly, the case may go to trial. At trial, a jury may award the accident victim more damages than the policy limits, unless the insurer had already quickly offered to pay out on the policy's full limits. On the other hand, if the damages are far less than the policy limits, insurers know a jury will not award more and so, they may try to stall negotiations, which makes a case take longer to settle.
Determining Fault
If it is clear which driver acted negligently and caused the accident, a case will settle much more quickly. If there is any question of fault though, a full investigation will have to be conducted by both sides and evidence will be collected. When there is a real dispute about fault, the case may have to go to trial, which will take longer than reaching a settlement.
The Insurance Company
Unfortunately, some insurance companies are known for stalling on cases or trying to reduce or deny paying out on valid claims. In these cases, the negotiation phase of your claim may take longer and if the insurer is really stubborn, the case may have to go to trial.
Our Car Accident Lawyer in Marietta Can Help You Claim Damages Quickly
At The Strickland Firm, our Marietta car accident lawyer knows the negative impact a crash will have on your life. We will help you claim the damages you need quickly to offset the financial burden the crash imposed, and to move forward from the accident. Call us today at 1-844-GAJUSTICE or fill out our online form to schedule a free consultation with one of our skilled attorneys.