How To Make The Most Of Your Free Personal Injury Consultation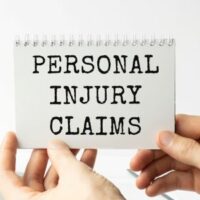 Accidents caused by negligence cause very serious injuries. In the days and months afterwards, accident victims often need multiple medical treatments and they incur high expenses for that treatment, all while they are suffering from severe pain. If you have been injured by the careless acts of another person, you likely have a valid personal injury claim in which you can pursue damages, or financial compensation, for your losses.
To determine if you have a valid case, you should first speak to a Marietta personal injury lawyer. Most personal injury attorneys provide a free consultation in which they review your case and advise on the legal merits of it. To ensure you make the most of your free personal injury consultation, follow the tips below.
Bring Important Documents with You
A lawyer will need to review several facts of your case when determining if it has legal merit, and while evaluating the total damages you deserve. You can make sure the lawyer will have all the facts they need to do this by bringing the following to your free consultation:
Medical diagnoses, records, and prescriptions
Treatment plans from your doctor or your physical therapist
Invoices for medical treatment
Your insurance policy that may apply to the accident and the other party's insurance information
Letters to or from your employer about any extended absences, W-2 forms, and pay stubs
Any accident report pertaining to the incident
Names and contact information of any eyewitnesses
Names and contact information of anyone else involved in the accident
Any photos taken at the scene
The steps you take after an accident are critical to ensure you have the above information. Seek medical treatment, take pictures, and obtain information from those involved and others nearby. The above information will not only allow the lawyer to review the facts of the case, but they can also be used as evidence.
Ask Questions
You likely have a lot of questions after an accident, and you should write all of them down so you can get the answers you need. However, there are other questions you should ask any lawyer you meet with, as well. These include:
How much experience do you have? You need a lawyer that not only has experience negotiating fair settlements, but that also has trial experience.
What results have you achieved for your clients? A proven track record is a good sign that you are working with a skilled attorney. However, you also want to make sure they have had success in cases similar to yours.
What is your fee structure? Different personal injury lawyers use different fee structures and one is not necessarily better than another. Still, it is important to know what your lawyer will charge, and the type of fee structure they use.
Call Our Personal Injury Lawyer in Marietta for a Free Consultation
If you have been hurt by someone else's negligence, our Marietta personal injury lawyer at The Strickland Firm can advise on your case during a free consultation. Call us today at 1-844-GAJUSTICE or contact us online to schedule your free case review and to learn more about how we can help.