Proving Pain And Suffering After A Car Accident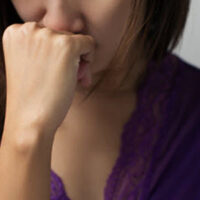 If you have been in an accident caused by someone else's negligence, you can likely include damages for pain and suffering within your claim. Pain and suffering damages are widely misunderstood. Pain and suffering damages are not automatically awarded and to obtain them, you will have to prove your case. Unlike other types of damages, those for pain and suffering are also not easy to calculate because they do not have a concrete value. A Marietta personal injury lawyer can provide the advice you need about these damages, and give you the best chance of recovering them.
General Damages in Car Accident Claims
Pain and suffering damages fall under the category of general damages in personal injury claims. While personal injury lawyers have certain methods for calculating pain and suffering, there is no one foolproof way or one set formula to do it because no two people's pain and suffering will be identical after an accident.
For example, if you sustained a traumatic brain injury that required surgery, it will be fairly obvious that you endured a lot of pain and suffering. However, if you suffered a soft tissue injury, your pain and suffering may be more subtle and not as clear to those around you. Injuries to tendons, ligaments, and muscles also do not appear on x-rays and so proving them is a bit more difficult.
Valuing Pain and Suffering
Due to the fact that pain and suffering varies from case to case, these damages can be difficult to value. To determine the value of pain and suffering you have suffered, you must consider how your injuries have affected your daily life and emotional well-being. It is also important to consider not only how the pain and suffering is affecting you now, but also how it will impact your life in the future.
Generally speaking, if you are expected to make a complete recovery without any complications or lingering issues, your pain and suffering may be one or two times the amount of your economic, or quantifiable, damages. If it is not expected that you will recover in a reasonable amount of time, and you will deal with lingering issues, you can generally ask for more in pain and suffering damages.
Proving Pain and Suffering
Even before you determine how much your pain and suffering is worth, you must prove to the insurance company or the court that you suffered it as a result of the accident. To do this, you will need extensive evidence, which may include:
Medical records
Photographs of your injuries during the course of treatment
Pictures of you hospitalized
Pictures of your rehabilitation, such as if you require physical therapy
Eyewitness statements
A journal detailing how the injuries have impacted your life
The above evidence is very compelling and will help you claim the full damages you deserve.
Our Car Accident Lawyers in Marietta Can Help You Claim Maximum Damages
If you have been in a crash, our Marietta car accident lawyers at The Strickland Firm can help you claim the full amount of damages you deserve, including those for pain and suffering. Call us today at 1-844-GAJUSTICE or contact us online to schedule a free case evaluation.