Understanding Your Options After An Accident With A Hit-And-Run Driver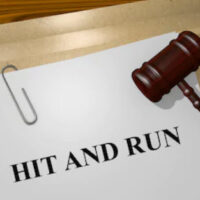 In Marietta, as throughout the rest of Georgia, failing to stop after an auto accident is a crime. The offense becomes even more serious if someone was seriously injured or killed as a result of the crash. If you have been hurt by a hit-and-run driver, you are at great risk of not being compensated properly for your losses. It is important to speak with a Marietta car accident lawyer that can provide the assistance and legal advice these claims require.
Tort Law Governs Car Accidents in Georgia
After someone is injured by a negligent driver in Georgia, they can usually file a claim for compensation with the at-fault party's insurance company. Tort law in the state dictates that the negligent driver is responsible for paying damages for the accident victim's injuries and other losses.
Typically, compensation is obtained after a car accident lawyer has negotiated a fair settlement with the insurance company. After a hit-and-run accident though, the name of the driver, and information for their insurance company, is not available. As such, it can be much more difficult to claim damages.
Filing a Claim Against the Hit-and-Run Driver
After any accident involving injury, death, or significant property damage, it is important to call the police to the scene. However, this becomes even more crucial after a hit-and-run accident.
When the police arrive on the scene, tell them as much as possible about what happened, and the fact that the driver fled the scene. You should also inform them of any important information, such as if you obtained a partial license plate number. The police will write a report and file it, and will look for the hit-and-run driver.
If law enforcement finds the driver, you can then file a claim against their insurance company. Unfortunately, many people that flee accidents do so because they do not have proper insurance. You can still file a lawsuit directly against them, but unless they have significant assets, this may be futile.
Uninsured and Underinsured Auto Insurance
One of the easiest ways to claim compensation after a hit-and-run accident is to file a claim with your own insurance company. However, you can only do this if you had previously purchased uninsured or underinsured motorist coverage. While Georgia law places many requirements on the minimum amounts of auto insurance drivers must carry, uninsured and underinsured coverage is not required by law. Still, it is useful in many situations so it is recommended that all drivers carry it.
Our Car Accident Lawyers in Marietta Can Help After a Hit-and-Run
The aftermath of a car accident is never easy, but this is even truer after an accident involving a hit-and-run driver. If you have been injured, our Marietta car accident lawyers at The Strickland Firm can advise on your case and help you claim the damages you deserve. Call us today at 1-844-GAJUSTICE or contact us online to schedule a free case evaluation.
Resource:
casetext.com/statute/code-of-georgia/title-40-motor-vehicles-and-traffic/chapter-6-uniform-rules-of-the-road/article-15-serious-traffic-offenses/section-40-6-394-serious-injury-by-vehicle