Should I Settle My Car Accident Claim?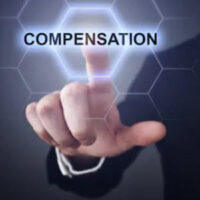 If you were recently involved in a motor vehicle accident in Georgia and you have filed an insurance claim, you may have already received a settlement offer from the insurance company. As such, you are likely wondering if it makes sense to settle your insurance claim or if you should negotiate with the insurance company for additional compensation. In every car accident case, it is important to have an experienced Georgia car accident lawyer on your side who can help you to negotiate a fair settlement and, if necessary, can help you to determine whether or not it makes sense to settle your case and to move forward with a lawsuit against the at-fault driver or another negligent party.
When you have questions or concerns about whether or not you should settle your car accident claim, the following are some issues to consider.
Have You Negotiated After the Initial Offer? 
If you filed an auto insurance claim after getting hurt in a car crash caused by another driver, it can be tempting to accept the first settlement offer you receive from an insurance company. However, regardless of whether you filed a first-party claim through your own auto insurance company or a third-party claim through the at-fault driver's insurance, chances are good that the first settlement offer from the insurance company is not the best offer you will get. As such, you should never accept the first offer from the insurance company. Rather, you should work with a Georgia car accident lawyer to negotiate a fairer settlement.
Has the Insurance Company Offered a Fair Settlement?
If you have already received an initial settlement offer and you have engaged in negotiations with the insurance company before receiving a new settlement offer, you might be wondering if it is time to simply settle the case and to try to move forward with your life. Or, you might be wondering if this is the best settlement offer you are likely to get from the insurance company, meaning that it could be time to accept the offer and to move forward with a car accident lawsuit. Your car accident attorney can help you to understand whether the settlement offer you have received is fair and whether it could make sense for you to accept a fair settlement offer.
Is the Insurance Coverage Sufficient to Cover the Full Amount of Your Losses? 
In determining whether you have received a fair settlement offer from the insurance company, one of the major factors you will want to take into consideration is whether the insurance policy can even cover all of your damages, or whether insurance limits will prevent you from receiving the kind of settlement offer you would like from the insurance company.
Under Georgia law, motorists must have a minimum of $25,000 liability coverage for bodily injury for one person, $50,000 bodily injury per accident, and $25,000 property damage coverage. If your damages total more than the liability coverage in the insurance policy, you cannot expect an insurance settlement to cover the full amount of your damages. In such a case, it may be time to file a lawsuit.
Contact a Georgia Car Accident Lawyer 
Do you need assistance with a settlement offer or filing a claim after a motor vehicle collision? One of our Marietta car accident lawyers can help. Contact The Strickland Firm to learn more.