What Questions Should I Ask a Car Accident Attorney?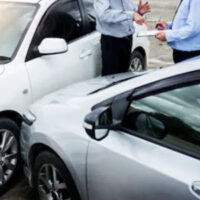 After you have sustained injuries in a motor vehicle crash in Georgia, you may be thinking about hiring a car accident attorney to assist with your auto insurance claim or to help you file a car accident lawsuit against the at-fault driver. Deciding which attorney to hire for your case can be complicated, and you might not be certain how to choose the best lawyer for your case. You may have conducted some internet searches to look for a "Georgia car accident lawyer near me" or "best auto accident lawyer in Georgia," and you probably came up with a long list of potential personal injury attorneys in your area. Or, perhaps, you might know someone who has worked with a personal injury lawyer in the past and recommended a particular attorney or law firm with you.
No matter how you have developed a list of possible attorneys, it is important to schedule consultations and to ask your potential lawyer a number of questions to help you decide on the right attorney for your case. The following list of questions can help you to find the best car accident lawyer to help you seek and obtain the financial compensation you deserve after a serious motor vehicle collision.
Do I Have a Case? 
An experienced car accident lawyer will be able to assess the specific facts of your case and provide you with an honest and informed assessment of your likelihood of winning your claim. 
How Long Have You Been Handling Personal Injury Cases? 
You should seek out a car accident lawyer with significant experience handling cases under Georgia law. 
Do You Specialize in Car Accident Lawsuits? 
In addition to looking for a personal injury lawyer who has years of experience helping injury victims in car crashes, you should seek out a personal injury attorney who has particular experience handling motor vehicle accident claims. While many personal injury lawyers handle a wide range of injury claims, you should have an attorney on your side who routinely represents clients in car accident cases. 
How Much Do You Think My Case is Worth? 
A lawyer should never make promises about what you can or will receive in compensation, but an experienced lawyer will be able to provide you with ideas of what your case could be worth. 
How Much Time Do I Have to File a Lawsuit? 
Any experienced Georgia car accident lawyer should be honest with you about the timetable for your motor vehicle crash claim. Most likely, you will have two years from the date of the collision to file a lawsuit, but an attorney should make sure you know that it is best to get started as soon as possible. When you wait to file an insurance claim or a lawsuit, valuable evidence that could support your case may be lost. Further, if you start with an auto insurance claim and later must file a lawsuit, you could cut it very close with the Georgia statute of limitations.
Contact a Georgia Car Accident Attorney 
Do you have questions about filing an auto insurance claim or a car accident lawsuit after a serious motor vehicle crash? One of the experienced Marietta car accident lawyers at our firm can assess your case today and can answer your questions. Contact The Strickland Firm today for additional information.