What To Do If You Are Hit By An Uninsured Motorist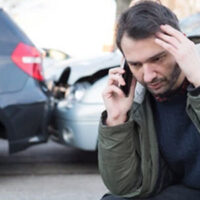 Car accidents are always stressful, but when you cannot pursue the other driver's insurance company for damages, the situation becomes even more upsetting. Georgia, like all other states, places strict requirements on drivers, including the fact that everyone must carry a minimum amount of liability auto insurance. This insurance can cover motorists for their medical expenses, lost income, and more, in the event of an accident.
Unfortunately, not all drivers carry the minimum amount of liability insurance required and that may seem to leave you with few options. The good news is, that is not the case. You may have several options after being hit by an uninsured motorist, and they are outlined below.
Suing the Driver Directly
When a driver does not carry the legally required amount of minimum auto insurance, you can file a lawsuit against them directly to try and recover damages. While it is true that some drivers may just not know about the minimum auto insurance requirements in the state, in most cases drivers do not carry the required minimum because they cannot afford it. As such, they will likely not be able to afford to pay for damages either, so successfully recovering compensation is not always easy.
Contact Your Insurance Company
The best form of protection when you are hit by an uninsured driver is your own uninsured motorist coverage. This coverage will allow you to claim damages through your own insurance company. You may also have underinsured motorist coverage in the event that the negligent driver had some insurance, but did not carry the minimum amount.
Many people do not think uninsured motorist or underinsured motorist coverage is an option for them because they do not remember purchasing it. It is true that motorists are not required to carry these types of coverage. However, insurers in the state are required to make it available and if you do not want it, you must notify the insurer of that in writing. It is quite likely that you have uninsured motorist coverage, even if you do not know it.
Suing the Insurance Company
Upon learning that you have uninsured motorist coverage, you may feel a sense of relief that the insurer will take care of everything. Sadly, insurance companies are more interested in retaining their own profits than they are watching out for your best interests. They may try to wrongfully deny or reduce your claim. When this is the case, you may have to sue the insurance company for acting in bad faith.
Our Car Accident Lawyers in Marietta Can Help with Your Case
If you have been involved in a car accident with an uninsured driver, our Marietta car accident lawyers at The Strickland Firm can assist with your case. We will review your insurance policy to determine if you are protected, and hold the insurer accountable for paying the maximum damages you deserve. Call us today at 1-844-GAJUSTICE or contact us online to schedule a free consultation.
Resource:
casetext.com/statute/code-of-georgia/title-33-insurance/chapter-34-motor-vehicle-accident-reparations/section-33-34-3-requirements-for-issuance-of-policies